What's Your Home Worth?

Get a free comparative market analysis of your home's worth sent to you with no obligations.
When you live and breathe your work like Celia Lainez, success ultimately follows. For Celia who has been in the real estate industry for over 12 years, success comes naturally, not just because she works extremely hard for her clients; but because she genuinely loves her job! A constant producer, Celia has generated many sales over the last years.
Celia is possibly the most customer-oriented, work-intensive agent in the area and possesses unmatched dedication and market knowledge throughout the county area. Buyers enjoy her personable, humorous style, and her honest practical opinions. Celia's vast knowledge of the database of available properties allows her to cut to the chase and find their exact match in the most efficient manner. Sellers too benefit from round-the-clock availability, and feel confident when having her as their agent. She's continually preoccupied with work, and has gained particular recognition for her successful handling of various properties and services which include, but are not limited to: single family residences, townhouses, condos, income property, and first time buyers. Constant referrals and repeat business are her reward for always going beyond and above to fulfill her client's needs.
Enthusiastic representation
Helping a person make one of their most important decisions is a serious responsibility, but something that Celia enjoys doing. Her enthusiasm and hard work will benefit you and help reduce the stress and anxiety often associated with real estate transactions.
Celia's commitment to you
Her commitment to the highest ethical standards is the foundation from which a solid business relationship is built-In. Appointing Celia as your agent, she pledges to commit her highest level of service providing excellent service while assisting you in your buying or selling process.
The majority of my business is from referrals from former clients who want their friends and family to experience the comfort of a smooth transaction. Allow me to bring my experience, knowledge and professionalism to assist you in your real estate needs by being your realtor for life!
My goal is to create lifelong relationships, one client at a time. Please don't hesitate to call as I look forward to meeting new clients all the time!
Cuando usted vive y respira su trabajo como Celia Lainez, el éxito le sigue en última instancia. Para Celia quien ha estado en la industria de propiedades inmobiliarias por más de 12 años, el éxito viene naturalmente, no solo porque ella trabaja extremadamente duro para sus clientes; pero también porque ella genuinamente ama su trabajo. Un agente productor constante, Celia ha generado muchas ventas durante los años pasados.
Celia es posiblemente el agente mas orientado hacia ayudar al cliente y posee el respeto y el conocimiento incomparables en el mercado alrededor del condado. Los compradores gozan de su estilo personal, chistoso, y de sus opiniones prácticas honestas. El conocimiento extenso de Celia de la base de datos de propiedades disponibles permite que ella corte a la persecución y que encuentre su meta exacta de la manera más eficiente. Los vendedores benefician también de disponibilidad, y se sienten confidentes al tenerla como su agente.
La continua preocupación con el trabajo se ha ganado el reconocimiento particular para su forma exitosa de manejar varias propiedades y servicios que incluyen, pero no se limita: residencias familiares, townhomes, condos, propiedades de renta, y primeros compradores. Su mejor recompensa son las referencias de sus clientes pasados por haber dado un paso extra para ayudarles a cumplir sus necesidades y metas.
Representación entusiástica
Ayudar a una persona a tomar una de las decisiones más importantes es una responsabilidad seria, pero algo que Celia goza hacer. Su entusiasmo y trabajo duro le beneficiarán y ayudarán a reducir la tensión y la ansiedad asociadas con las transacciones de la compra y venta de propiedades inmobiliarias.
Los estándares éticos más altos es la fundación en la cual una relación sólida de negocio está basada. Designando Celia como su agente, ella promete dar su nivel más alto de servicio .Ella brinda servicio excelente mientras le asiste en su proceso de comprar o vender.
¡La mayoría de mi negocio viene de referencias de clientes pasados quienes desean que sus amigos y familiares tengan la misma experiencia .Permítame traer mi experiencia, conocimiento y profesionalismo para asistirle en sus necesidades dé propiedades inmobiliarias!
Mi meta es crear relaciones de por vida, un cliente a la vez.
Busco conocer a nuevos clientes a toda la hora.
As your Keller Williams agent, Celia Lainez utilizes the latest technologies, market research and business strategies to meet your expectations. However, more importantly, we listen and that means we find solutions that are tailored to you.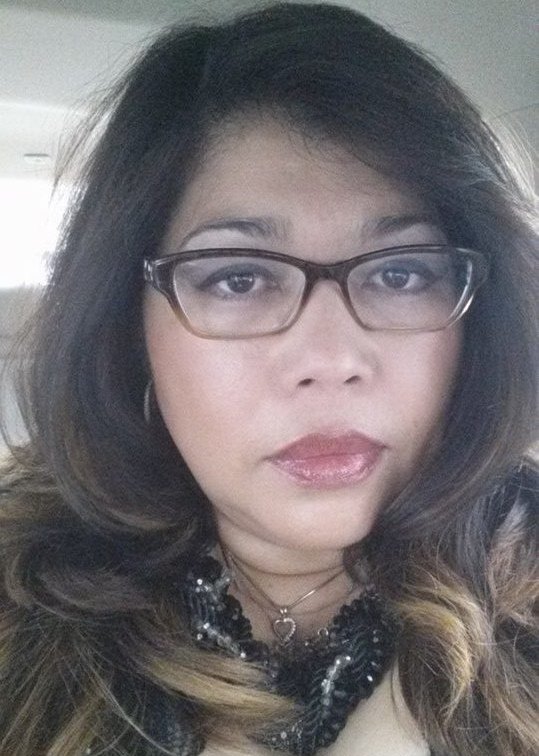 Your First Home
Looking to purchase your first home? Click here to request a complimentary copy of Your First Home: The Proven Path to Home Ownership.